Play Fusion have got in touch with me and sent me 6 Lightseekers intro packs.  They've asked if they can have a couple of photos of us playing and maybe some feedback on the game.  Let me know if you want a box.
1. PaulyG
2. Lizzy
3. Paul C
4. Kes
5.
6.
What is Lightseekers?
Lightseekers is a brand new turn based TCG produced by PlayFusion.
In Lightseekers, you play as one of the many heroes in the fantastical world of Tantos!  Each player in the trading card game takes control of a hero who uses an arsenal of cards featuring spells, creatures, items and locations to defeat their opponents.  The heroes of the game use a specific branch or subset of magical energy, which is referred to as an 'Order'.  There are six known Orders that equate to six different playstyles -
Mountain
A 'jack-of-all-trades' Order with strong combo defence and sustained protection.
Storm
Has ways to play cheaper and more powerful combos, and is also good at dealing with buff threats.
Dread
Overwhelms the target with 'damage over time' effects while suppressing their ability to fight back.
Tech
Packs a bigger punch than most other Orders, but also puts you in the greater danger.
Nature
Gains the most power when it carefully tends to its buffs and draws strength from the state of its opponent.
Astral
What is at the top of your discard pile and what is coming next from the deck is of great importance.
What is an intro pack?
An intro pack is an entry level into the game, it features two basic decks from different Orders, those being Tech and Storm.  They are great for getting into the game with a friend and are fully compatible with all other Lightseekers Trading Cards.  Each pack contains two 36 card decks, everything you need to get started, and are perfect for beginners.
Want more?
When players are ready to move on from the Intro pack, they can choose to graduate to one of the six Orders on offer which are mentioned above.  Lightseekers is easy to pick up and difficult to master, so it becomes more interesting when you experiment with different cards and Orders that you aren't familiar with!
How can we get Lightseekers?
If you have a hobby store local to you, you should be able to pick up a new starter deck and/or booster packs to build your own decks.  If not, we can look to get you set up on our online store so you can purchase at wholesale prices to supply your community of gamers.
To learn more about this deal, or to arrange a demo visit to your club, please contact us at events@lightseekers.cards or find out more at www.lightseekers.cards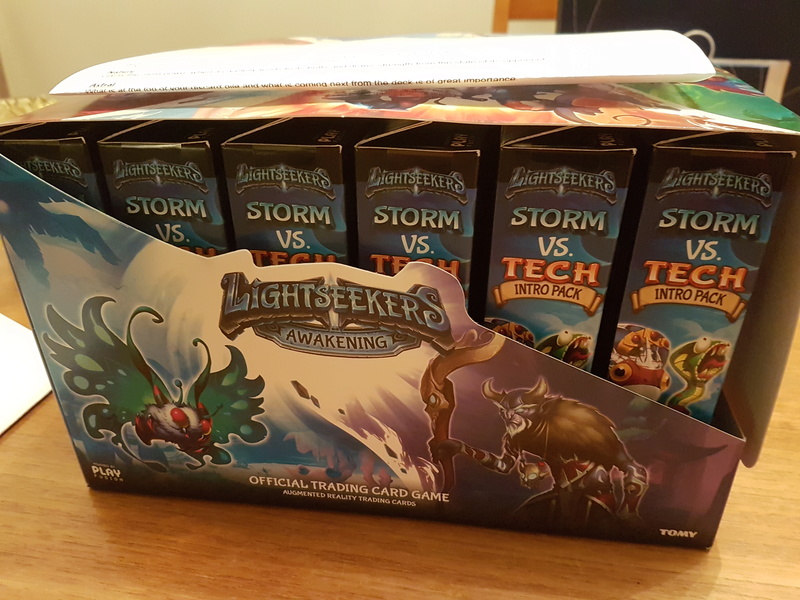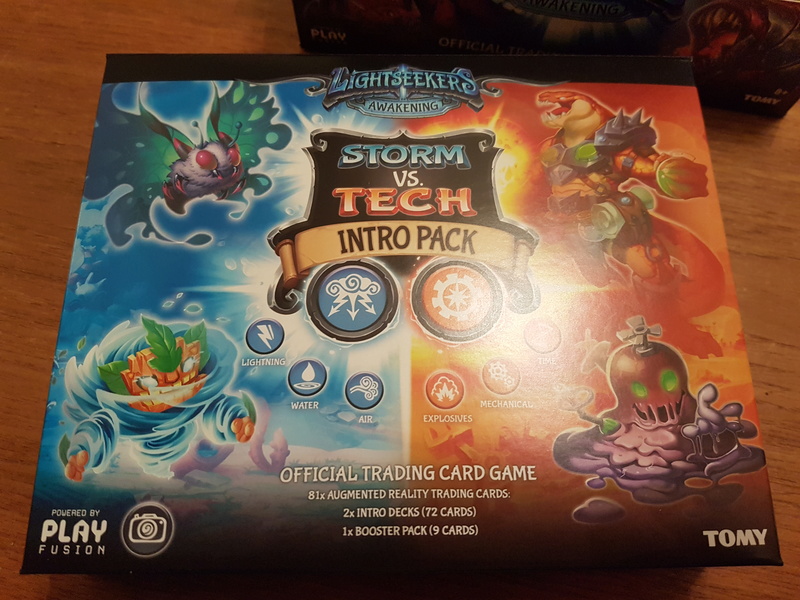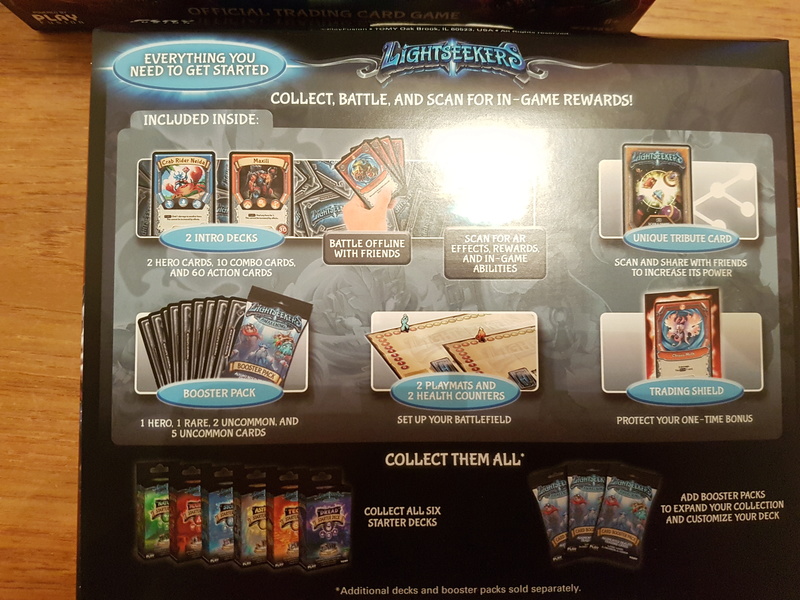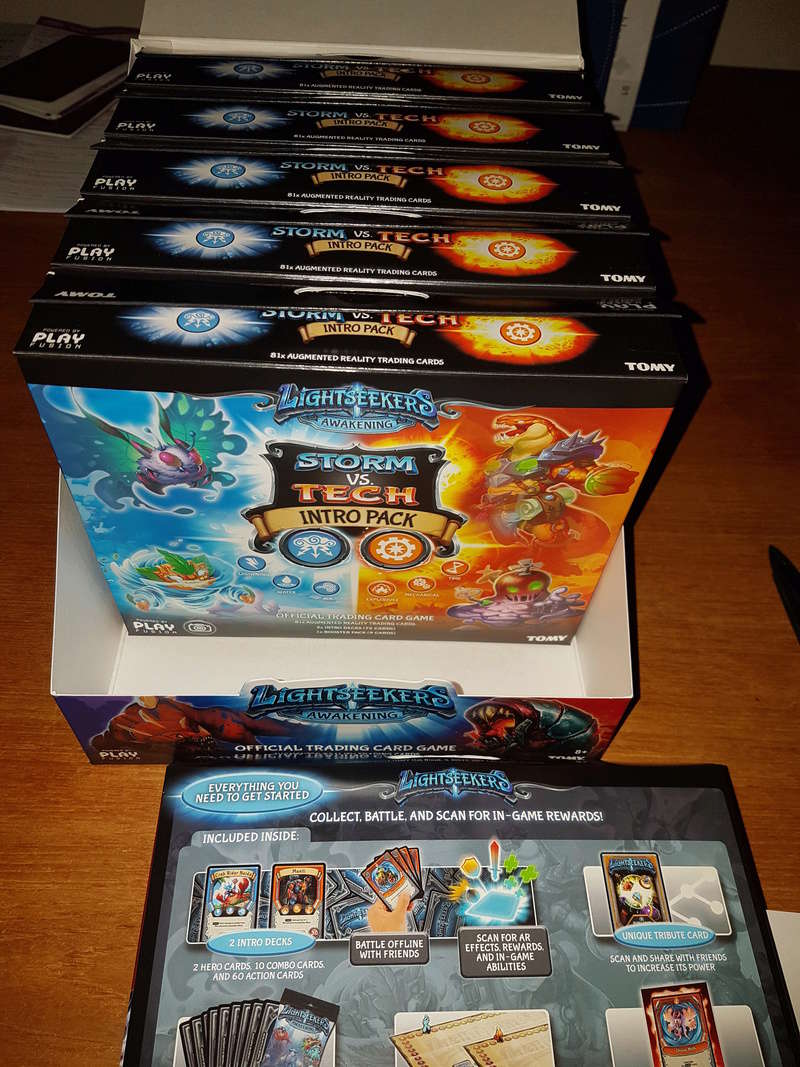 Last edited by RikTheChief on Thu 15 Mar 2018, 09:22; edited 4 times in total
Some people were playing this in Element Games last week when I was there. Looks quite fun. I'd be up for trying it out!

Lizzy

Admin





Posts

: 1459


Join date

: 2013-05-24


Location

: Hillsborough



That looks like something Dex would like to play - can I have a box, please?

PaulC

Starting player token




Posts

: 1750


Join date

: 2013-06-17


Age

: 50


Location

: Sheffield



Hi everyone, hope you got your starter packs OK.

If you have any feedback regarding the game can you let me know here please? Good or bad please, I will pass it on to Play Fusion.

Thanks!
Similar topics
---
Permissions in this forum:
You
cannot
reply to topics in this forum