Hi there – A few years ago (pre-pandemic), I was introduced to tabletop role-playing games at a games club very much like yours.
Fast forward to today and I have a small number of TTRPG titles out there in the market. Two weeks back I launched my latest title and it got me thinking… How about offering a 'UK TTRPG Club Deal' for my latest Kickstarter?
I'm thinking a free copy of the 'Riddle Register: The Ultimate Book of Riddles' (digital, paper or hardback - dependent on the backed reward level) for anyone who chooses to back my latest book on Kickstarter 'Locked Lairs: And The Puzzles That Keep Them!'.
Product details:
RIDDLE REGISTER: https://www.kickstarter.com/projects/theorycraft-5e/riddle-register-the-ultimate-book-of-riddles-for-all-ttrpgs
LOCKED LAIRS: https://www.kickstarter.com/projects/theorycraft-5e/locked-lairs-and-the-puzzles-that-keep-them-for-5e-dnd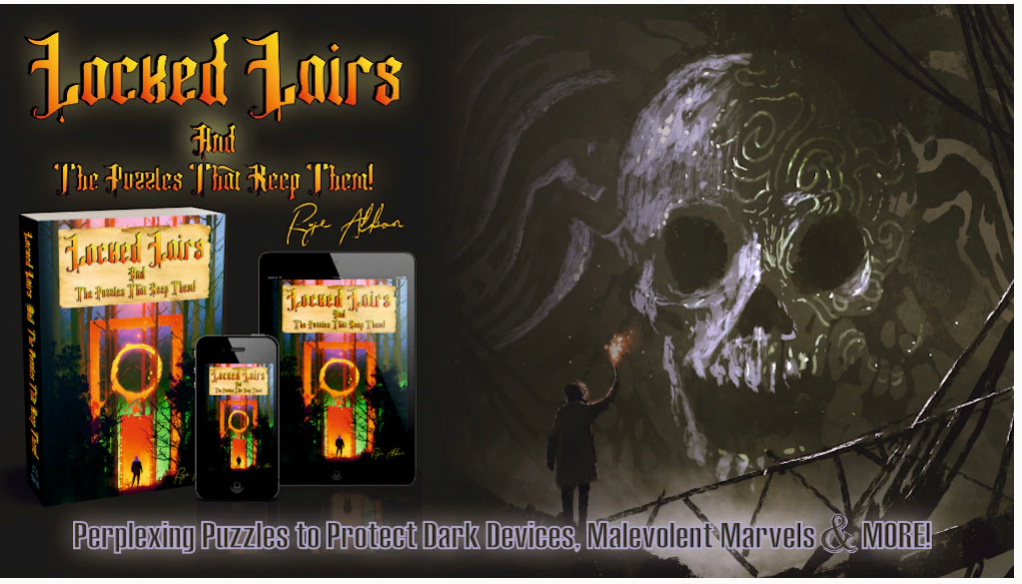 If this offer is of interest, then I'd appreciate it if you could drop me an email to confirm you've shared it with your club members. I can then identify any backers that specify your club in their 'Backer Survey' and add the additional rewards during the Kickstarters fulfilment stage.
I hope reaching out is ok and that the above is of interest. It would be great to know your thoughts on the above and, of course Merry Christmas and a Happy New Year to you all!
All the best guys!
~Rye
THEORYCRAFT
Sent from my iPhone
---
Permissions in this forum:
You
cannot
reply to topics in this forum